Podcasts: Aiming for Mature Markets, with Three Arrows Capital
BlockChannel Episode 73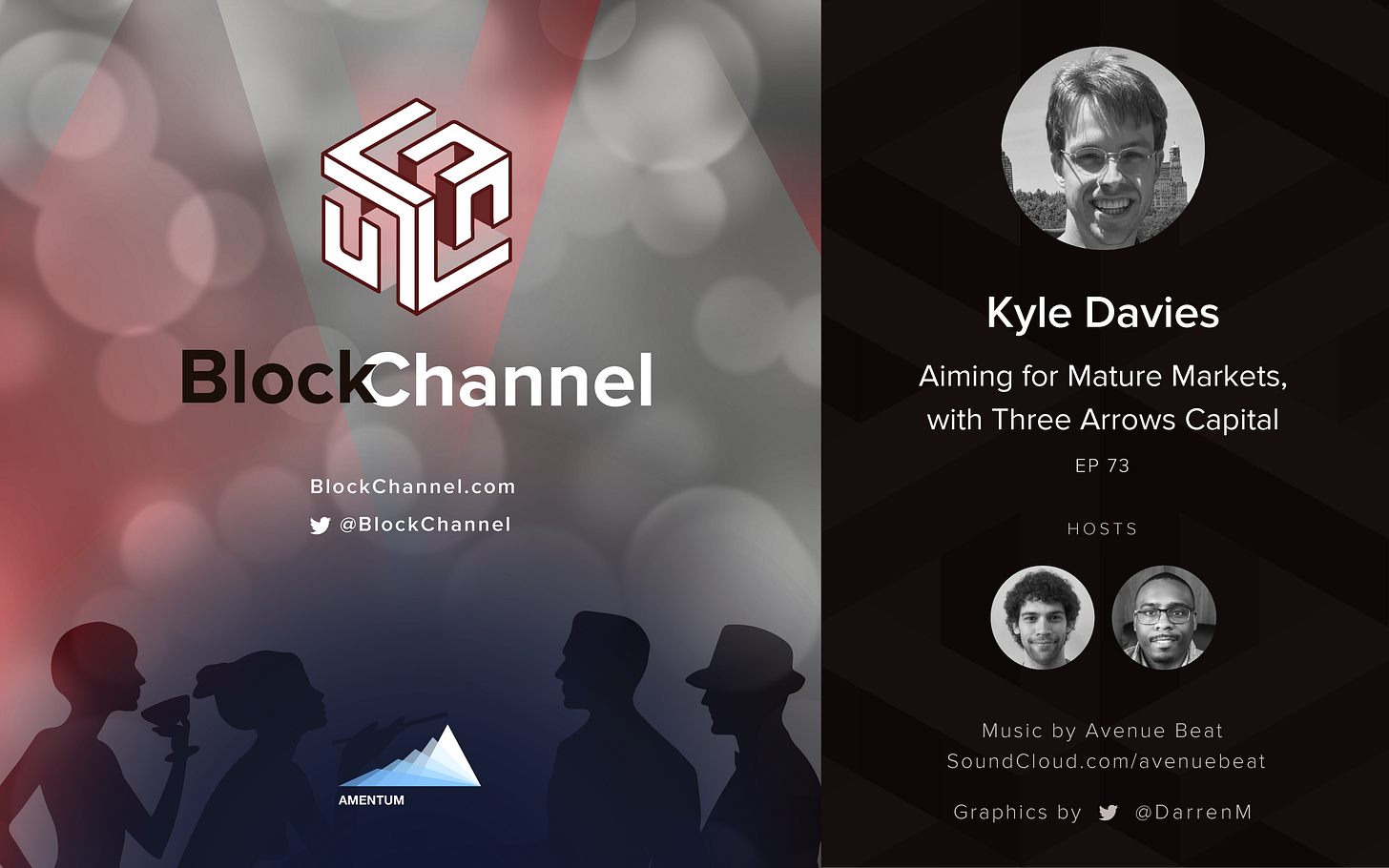 On this episode of BlockChannel, McKie and Dee get the lowdown on how mature crypto markets have become from Kyle Davies of Three Arrows Capital. Kyle is a veteran hedge fund manager with prior experience in the forex markets before making his big break into crypto a few years ago. His insights provide us a clearer lens into how to scale our mental model of emerging derivatives and option markets surrounding the launch of professional trading platforms such as Deribit. We also make fun of traditional hedge fund conferences; seriously they're the worst.
Show Link(s):
Three Arrows Capital: https://www.threearrowscap.com/
Kyle Davies: https://twitter.com/kyled116
Intro/Outro Music "Fuck 2020" by Avenue Beat:
Show Sponsor(s):
Amentum: https://Amentum.org
Disclaimer: This is not investment advice, it is an engaged discussion on new technology; BlockChannel reminds you to always do your own due diligence before investing in any crypto-related project in the industry.