Podcasts: Bitcoin and American Values, with Nic Carter
BlockChannel Episode 72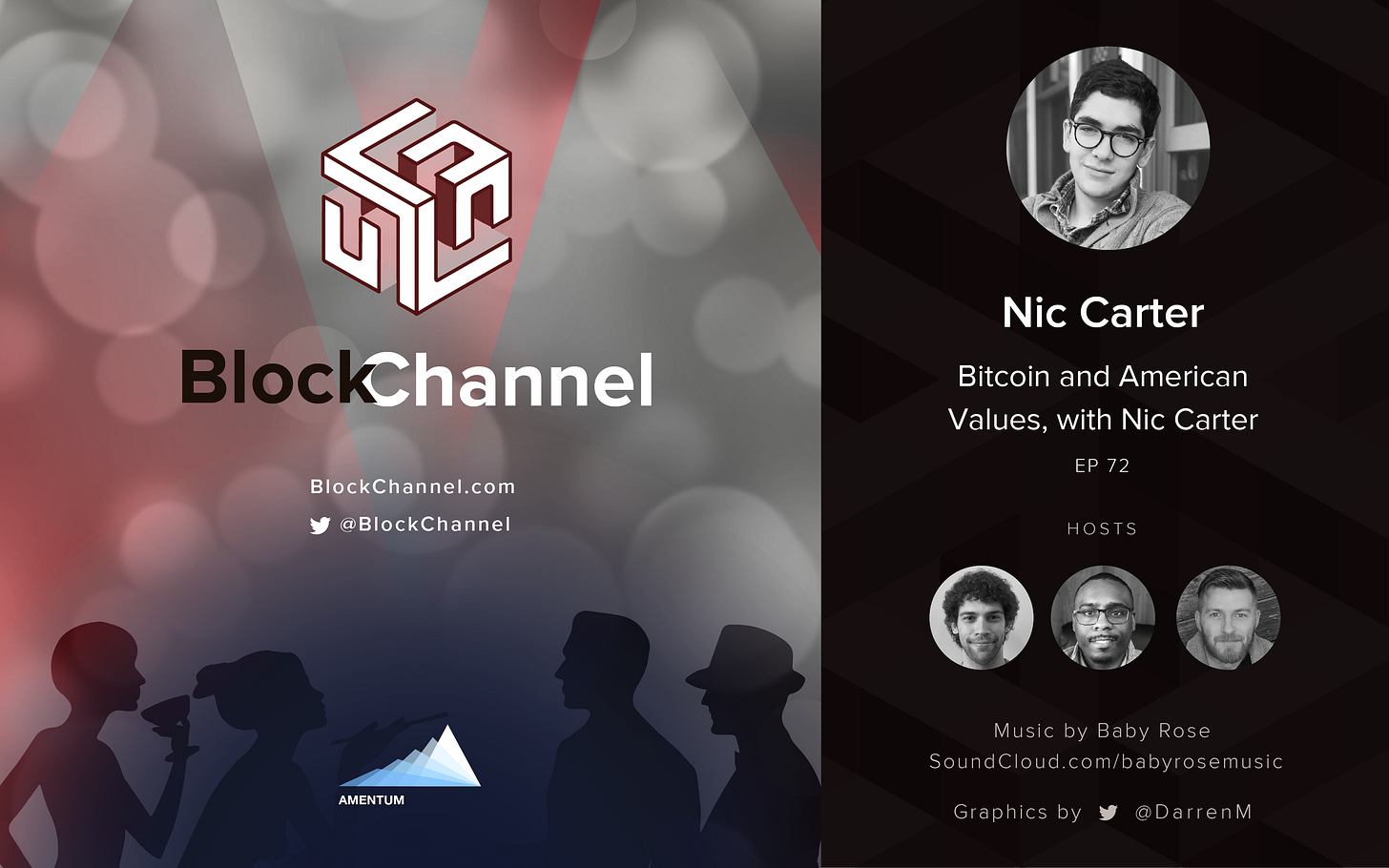 On this episode of BlockChannel, Steven McKie (Amentum GP), "Dee" and Dr. Petty have an astute conversation with Nic Carter, GP of Castle Island Ventures and Twitter renowned Bitcoin enthusiast. We like the way Nic thinks about dollarization, governance, and how they coincide with certain aspects of bitcoin, such as its distribution, to better understand its tech and where it's going in the future. This episode is a tad longer than usual, but we think you'll enjoy the lack of brevity in this one.
Show Link(s):
Castle Island Ventures:https://www.castleisland.vc
Intro/Outro Music "Borderline" by Baby Rose:
Show Sponsor(s):
Amentum: https://Amentum.org
Disclaimer: This is not investment advice, it is an engaged discussion on new technology; BlockChannel reminds you to always do your own due diligence before investing in any crypto-related project in the industry.