Podcasts: Bitcoin, Handshake, and Africa, with YellowCard.io
BlockChannel Episode 70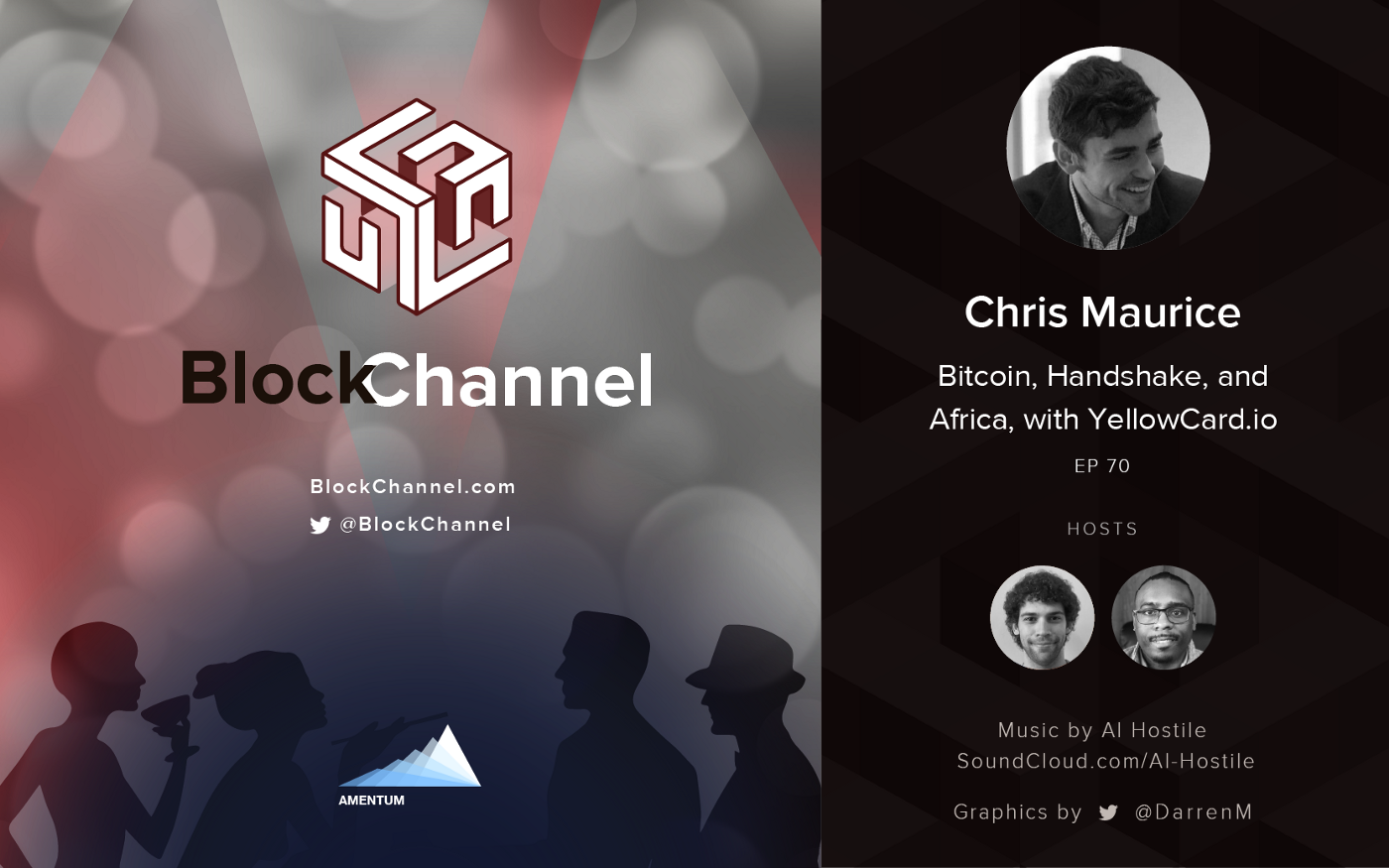 On this episode of BlockChannel, McKie and Dee have a conversation on the history of creating a P2P bitcoin merchant exchange with Chris Maurice. He's been boots on the group helping to establish bitcoin dominance in Africa with his firm YellowCard. He breaks down what it takes to build a crypto business in Africa as a humble man from Alabama, his thoughts on growing Handshake in Africa, and how his firm helps to aid in crypto adoption.
Show Link(s):
YellowCard Website: http://Yellowcard.io
Intro/Outro Music "On The Way" by Al Hostile:

Show Sponsor(s):
Amentum: Amentum.org
Disclaimer: This is not investment advice, it is an engaged discussion on new technology; BlockChannel reminds you to always do your own due diligence before investing in any crypto-related project in the industry.
More ways to listen to BlockChannel 🎧:

⚡️Spotify: Subscribe on Spotify
⚡️Overcast: Subscribe on Overcast
⚡️Apple Podcasts: Subscribe on iTunes
⚡️Stitcher: Subscribe on Stitcher
⚡️Google Play: Subscribe on the Play Store
⚡️Tunein: Listen on Tunein