Podcasts: The Evolution of Mix Tapes, with Audius
BlockChannel Episode 69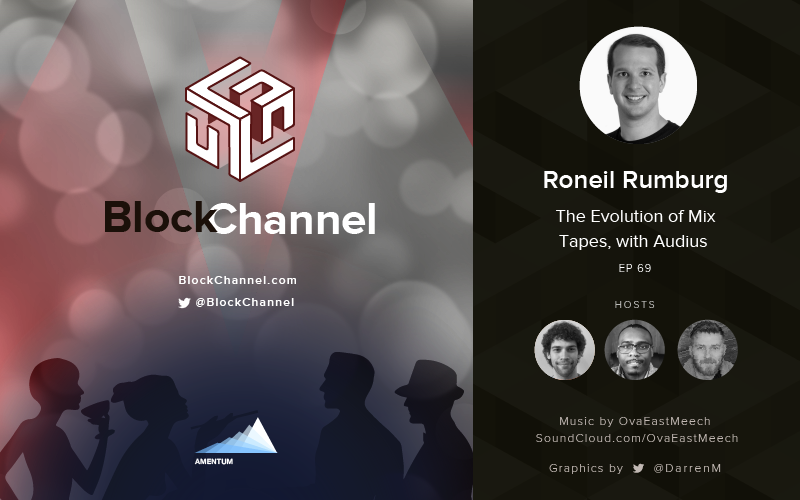 On this episode of BlockChannel, McKie, Dr. Petty and Dee finally may have found someone who can bring crypto + music & audio to the masses. We're joined by Roneil Rumburg, CEO of Audius, and an all around incredibly nice guy. He's sharp: he understands Ethereum; he built on Bitcoin back in the day; and is familiar with the music industry. His team realizes the barriers that stand between Audius, and mass adoption — and we think he just might succeed. We discuss the platform, his vision for the future, and have some laughs along the way.
Show Link(s):
Audius Website: https://audius.co
Intro/Outro Music "On The Way" by OvaEastMeech:

Show Sponsor(s):
Amentum: amentum.org
Disclaimer: This is not investment advice, it is an engaged discussion on new technology; BlockChannel reminds you to always do your own due diligence before investing in any crypto-related project in the industry.
More ways to listen to BlockChannel 🎧:
⚡️Overcast: Subscribe on Overcast
⚡️Spotify: Subscribe on Spotify
⚡️iTunes: Subscribe on iTunes
⚡️Stitcher: Subscribe on Stitcher
⚡️Google Play: Subscribe on the Play Store
⚡️Tunein: Listen on Tunein